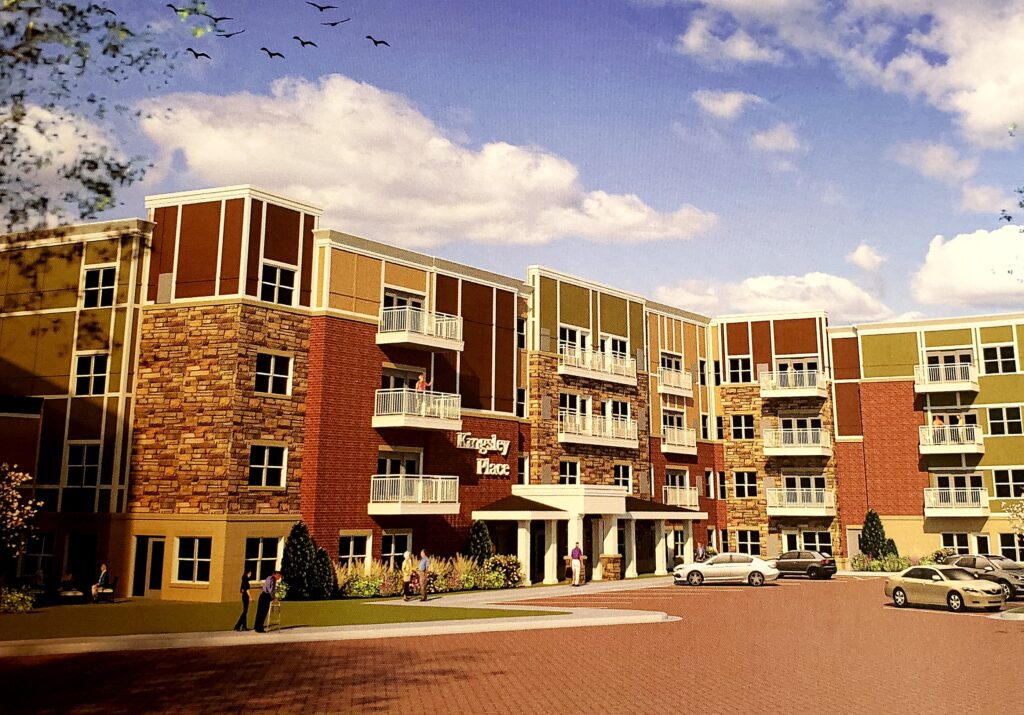 Kingsley Place "NEW!" – Independent Senior Living
Kingsley Place in Lakeville offers 55 luxury apartments for active adults 55 and up living with top quality apartment features and a variety of floor plans to choose from, ranging from cozy one-bedrooms up to two-bedroom homes with two baths and a den.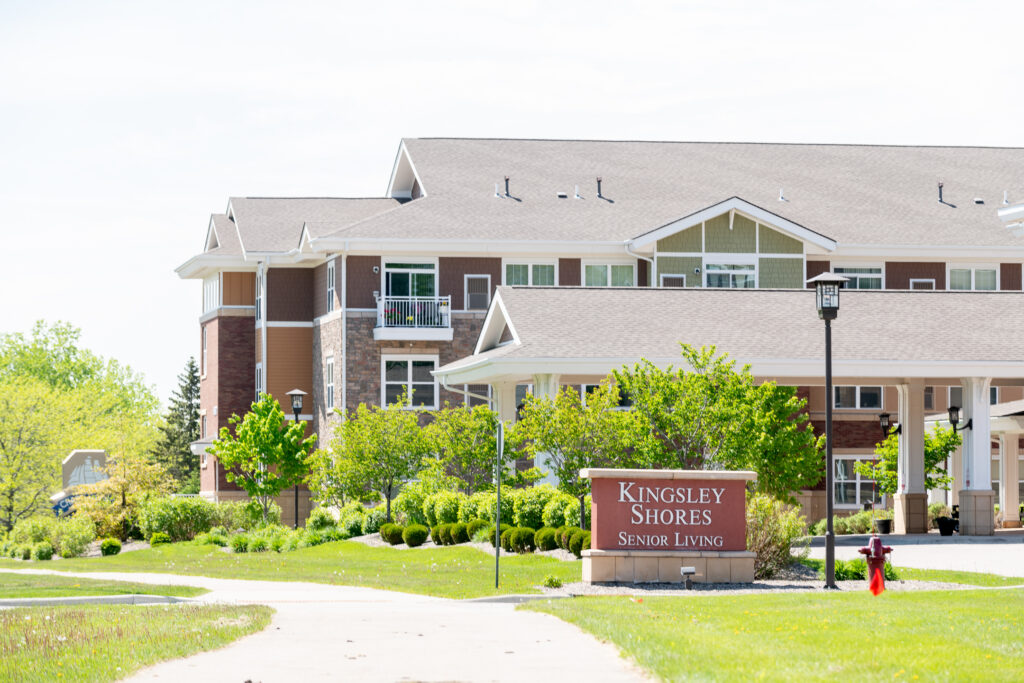 Kingsley Shores – Independent Senior Living
Our Independent Senior Living at Kingsley Shores offers the most independence for active 55 and up seniors. Residents in our senior apartments enjoy belonging to a vibrant community with other active seniors with access to many amenities and apartment floor plan options.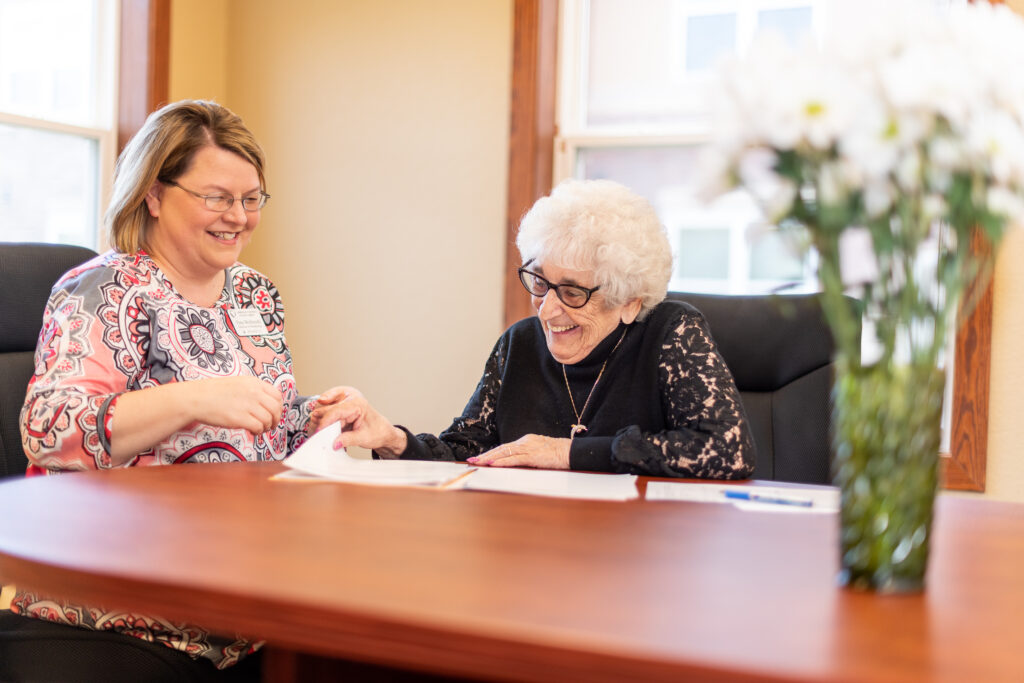 Assisted Living
Our Assisted Living Apartments at Kingsley Shores in Lakeville offer seniors the comfort of living in their own home with options for 24-hour personalized care and help with tasks of daily living from our expertly-trained staff. We offer studios and 1-bedroom apartments close by Farmington, Burnsville and Apple Valley with many on-campus amenities and social activities.
Assisted Living Plus
Assisted Living Plus at Kingsley Shores in Lakeville offers seniors the comfort of being in their own personal living space with available around-the-clock assistance with tasks of daily living and basic medical care.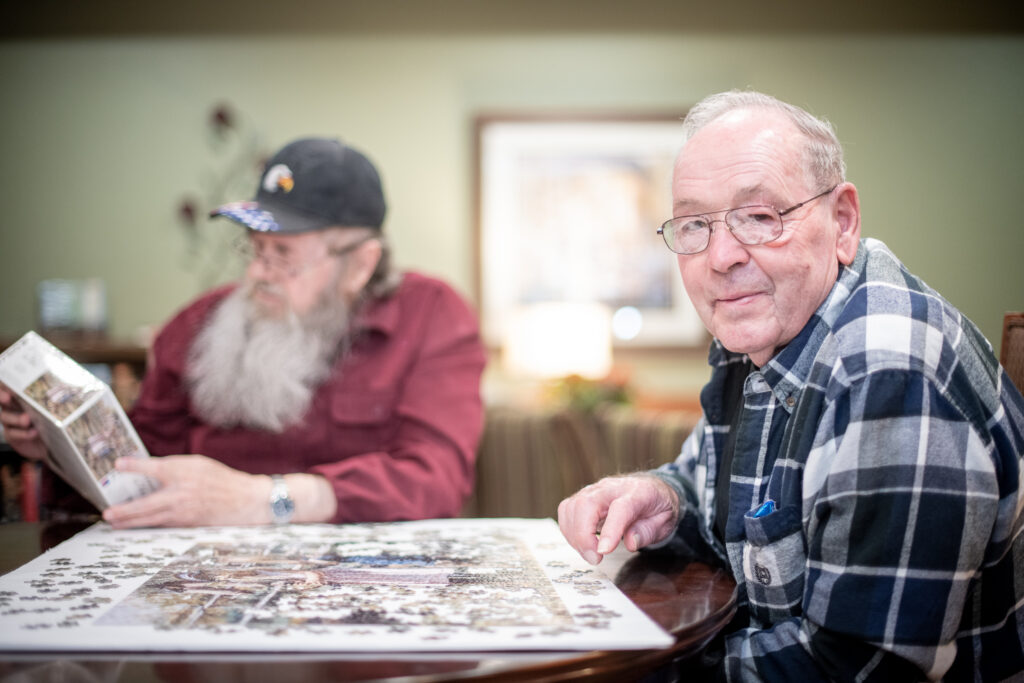 Reflections Dementia Care
Our Reflections Dementia Care Apartments at Kingsley Shores offer the highest level of care for 55+ seniors with Alzheimer's disease or other types of dementia. Our Reflections community provides round-the-clock care for safety with private apartments in various styles for our dementia residents.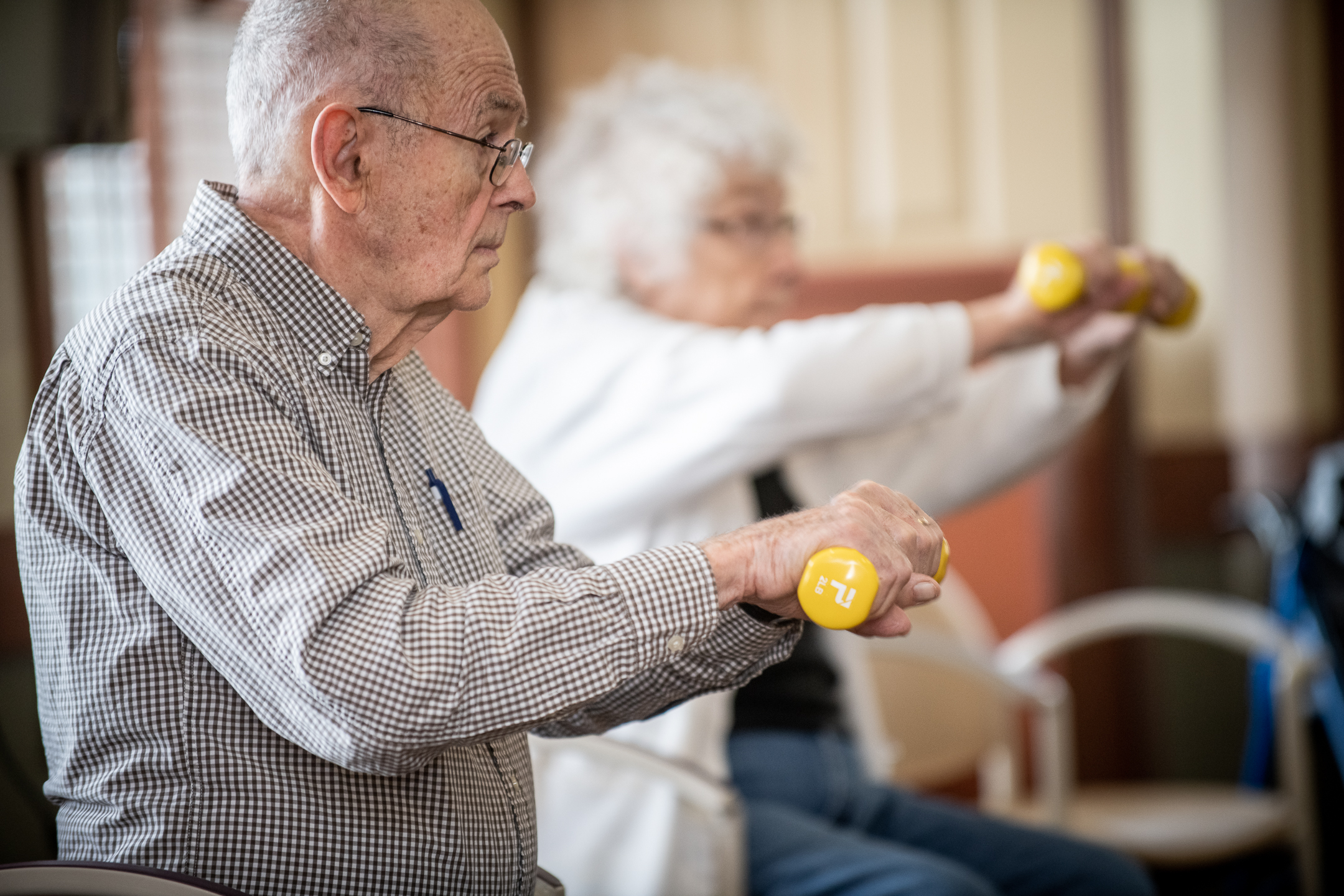 Respite
If you or a loved one needs the availability of 24 hour personal assistance on a short term basis, Kingsley Shores' respite program offers you a wonderful choice.
Two active 55 and up living communities for seniors in Lakeville with the care options and amenities seniors deserve
Kingsley Shores and Kingsley Place are 55 and up living communities next door to each other in Lakeville, MN and connected by an enclosed skyway. Our senior communities offer spacious apartment homes in many floor plans with access to a fully-staffed wellness center, warm water swimming pool, chef-prepared meals in both our fine dining room and more casual Bistro, life-enriching activities, library, game room and more. We welcome seniors who want to enjoy their freedom and independence with access to exceptional home care and on-site social, health and wellness amenities. We are conveniently located in Lakeville, close by Rosemount, Apple Valley, Burnsville, Prior Lake, Farmington, and surrounding Minneapolis suburbs to access shopping, dining, and social events.
"It is important to change your life style as you age and Kingsley Shores does a good job in making these changes comfortable. Kingsley Shores is a safe place, a clean place, and a healthy place! The staff at Kingsley Shores are AAA and very good to me. I enjoy attending the documentary programs, happy hour get together and the Live 2B Healthy fitness program."
"I enjoy visiting with my wonderful new friends I have made here at Kingsley Shores. The activities are great, the facility is beautiful, and the staff always treat me with great respect. The minute I walked into Kingsley Shores, it looked and felt like home. I recently attended the Easter buffet with my family and the food was terrific. I was so happy to have my family here to show them this wonderful place and all the wonderful people who work and live here. The staff are always smiling and always very welcoming. I love living here, it's the best decision I ever made!"
"The reason we chose Kingsley Shores for my mother were numerous; the location, layout and size of the apartment, the community was new, the building is always clean and odor free (except for the great odors coming from the kitchen where the food is prepared onsite). The staff always make my mom feel special and important. It's the little touches like having her hot chocolate ready for her in the dining room, knowing her by name, and the Program Director getting her to attend activities. Everyone made the transition easier for my mom when we had to move her from her home to assisted living."
"We just got here, traveling from Michigan, where we lived in a big old house and raised our six kids. We were afraid and nostalgic but knew it was time to move. We've had nothing but pleasant surprises since we arrived, from the caring staff to the tasty meals. We've been able to join lots of activities, including a book club and some workout machines. We haven't lost all our nostalgia, but we couldn't be in a better place."
Community News
Thank you to everyone who attended our Grand Opening & Ribbon Cutting at Kingsley Place this evening! We appreciate the warm welcome of our 55+ community. Thank you also to Lakeville Mayor, Doug Anderson, the City of Lakeville, Minnesota Government, and Lakeville Area Chamber of Commerce for your speeches [...]
We had so much fun celebrating the 4th of July! Residents had red white & blue margaritas, star-shaped snacks, and a picnic to celebrate Independence Day!  
UV Safety Awareness Month Summer has arrived and while the sun is shining bright it's a golden time to highlight July as UV Safety Awareness Month! We all love to take in those warm summer rays, but everyone must remember to protect their skin and eyes from the damaging effects [...]
Quick Downloads
Virtual Tour Coming Soon!