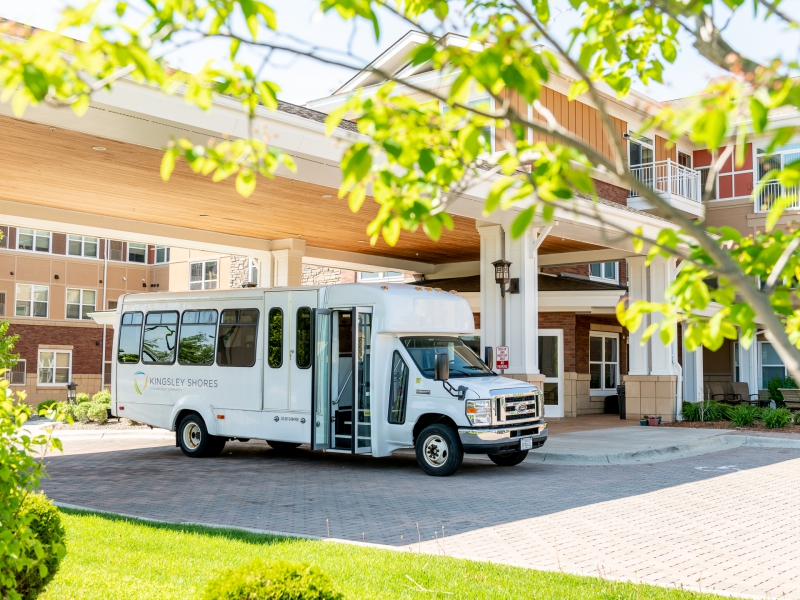 About Us
Kingsley Shores & Kingsley Place are senior living rental communities managed by SilverCrest Properties offering the full continuum of senior living and care. At Kingsley Shores & Kingsley Place, you can live your best life in comfort, style and with great amenities within our active community. We're the place to be, 'south of the river!' Our beautiful wooded setting is nestled between Orchard Lake & Lake Kingsley. We are conveniently located in Lakeville, just off of Interstate 35.
Kingsley Shores has 101 apartment homes, catering to Independent Living, Assisted Living, Assisted Living Plus, and Memory Care. Our community offers all-day dining with many great menu options available. You are able to enjoy your served meal while watching the birds and wildlife who call our wooded property home.
Kingsley Place opened in December 2020, with 55 senior apartments. Kingsley Place is the perfect home for someone looking for an active independent living lifestyle amongst similar seniors. The building is connected by a skyway for easy access, no matter what the weather.
Kingsley Senior Community is home to a beautiful Wellness Center with a warm water pool. Perfect for seniors wanting to maximize their balance and flexibility and minimize their aches and pains. All with the help of our experienced Director of Wellness.
With several daily activities, a movie room, a library, outdoor spaces, fun events, and complimentary scheduled transportation, you'll have plenty to do to keep your mind, body, and spirit engage and healthy!
Kingsley Senior Community is managed by SilverCrest Properties, where RESPECT is the name of the game!
Experience the Kingsley Lifestyle!