Reflections Dementia Care
Reflections Dementia Care
If you are searching for an exceptional memory and dementia care facility in Lakeville for your loved one, consider Reflections Dementia Care at Kingsley Shores. For individuals with Alzheimer's disease or other forms of dementia, we offer a memory care private suite and with excellent personalized resident care.  Our attentive and trained staff provides compassionate, personalized dementia and memory care. Reflections is a full-service memory and dementia care community that offers residents 24- hour personal care in a secure, home-like environment.
Dementia Care Features and Amenities
Our residents with dementia receive 24-hour care from our expertly-trained team of nurses and aids. Every resident is treated with the dignity and respect they deserve in a caring, enriching environment. We have different memory care plans to include enhanced care needs based on each resident's requirements. Some of our Reflections Dementia Care features include:
Reflections dementia care for seniors offers studio suite apartments with kitchenettes and large private bathrooms with accessible showers.

Our courtyard in the Reflections neighborhood is secure and designed for outdoor activities to include gardening.

Programming staff is dedicated to designing programming and activities to keep residents engaged and active.

Care staff is on-site 24-hours a day, seven days a week, to provide home health services specifically designed to meet the individual needs of our memory and dementia care residents.

Three nutritious meals served each day in our family-style dining room.  Meals are prepared by trained chefs and made from scratch with whole foods.  Snacks and assorted beverages are available throughout the day.

Weekly housekeeping is scheduled along with linen service each week.

Diverse, family-centered programs help reduce end of day confusion and keep loved ones involved in the resident's care plan.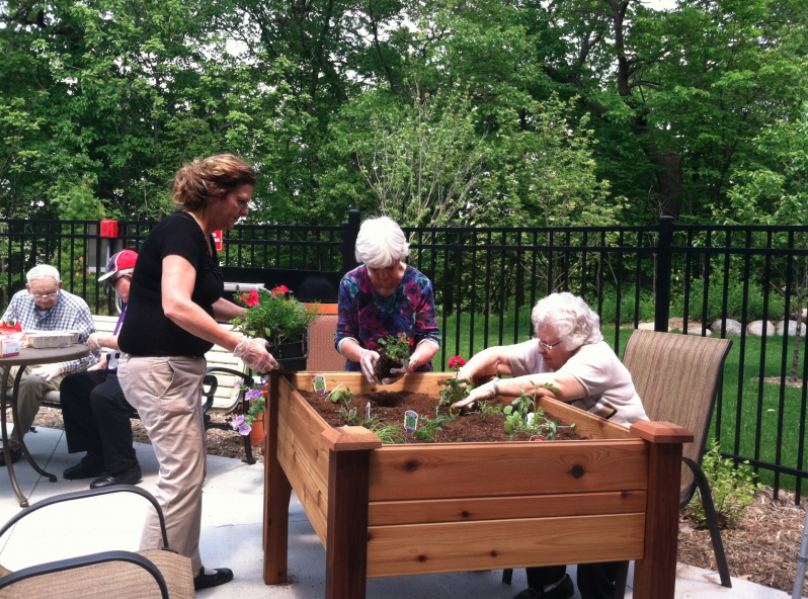 Every resident at Reflections Dementia Care at Kingsley Shores is entitled to a beautiful private apartment in a safe and controlled environment. Your loved one will receive exceptional care from our staff at our facility in Lakeville.
To learn more about our exceptional Reflections Dementia Care at Kingsley Shores, contact our office in Lakeville, MN, to schedule an appointment.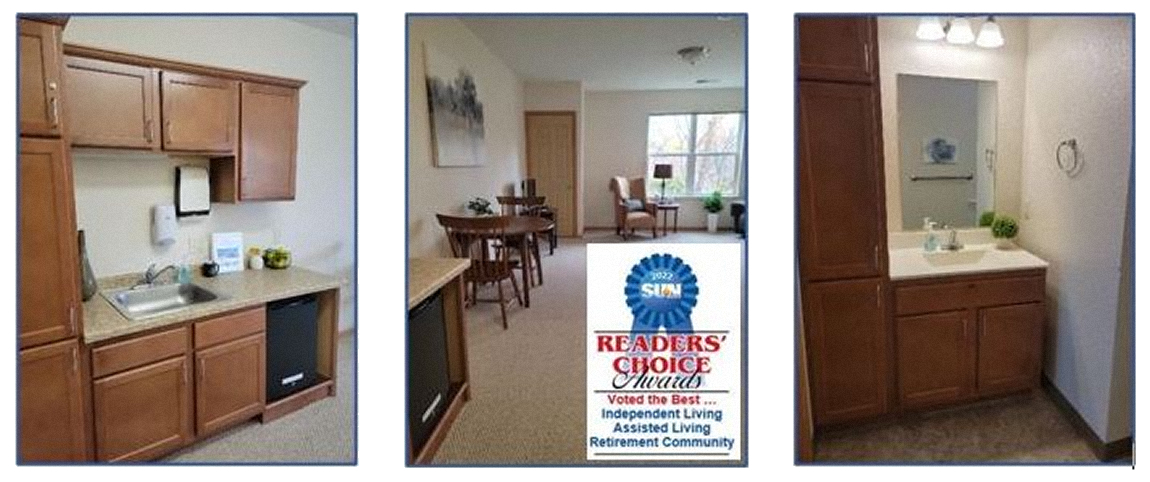 Experience the Kingsley Lifestyle!